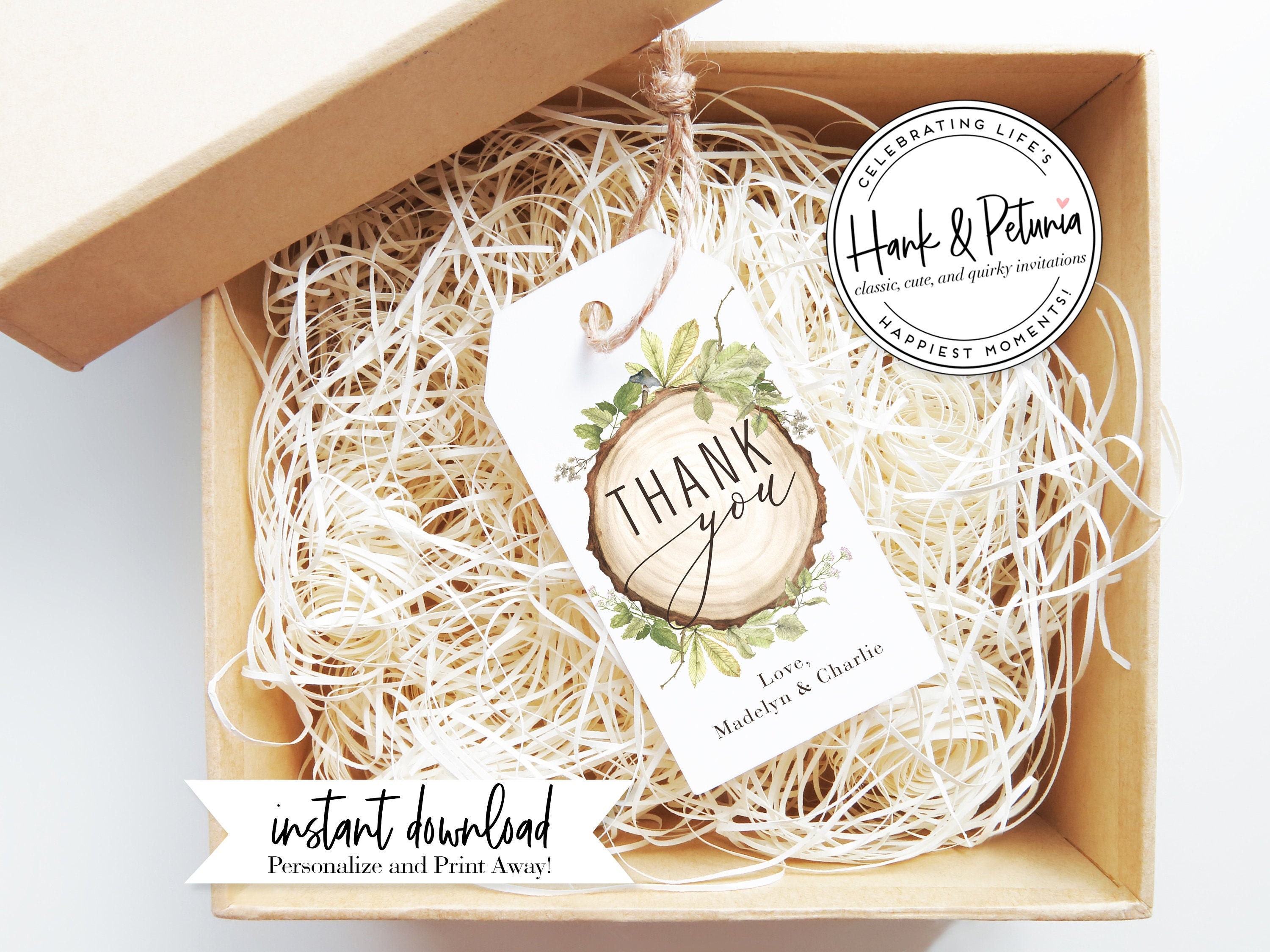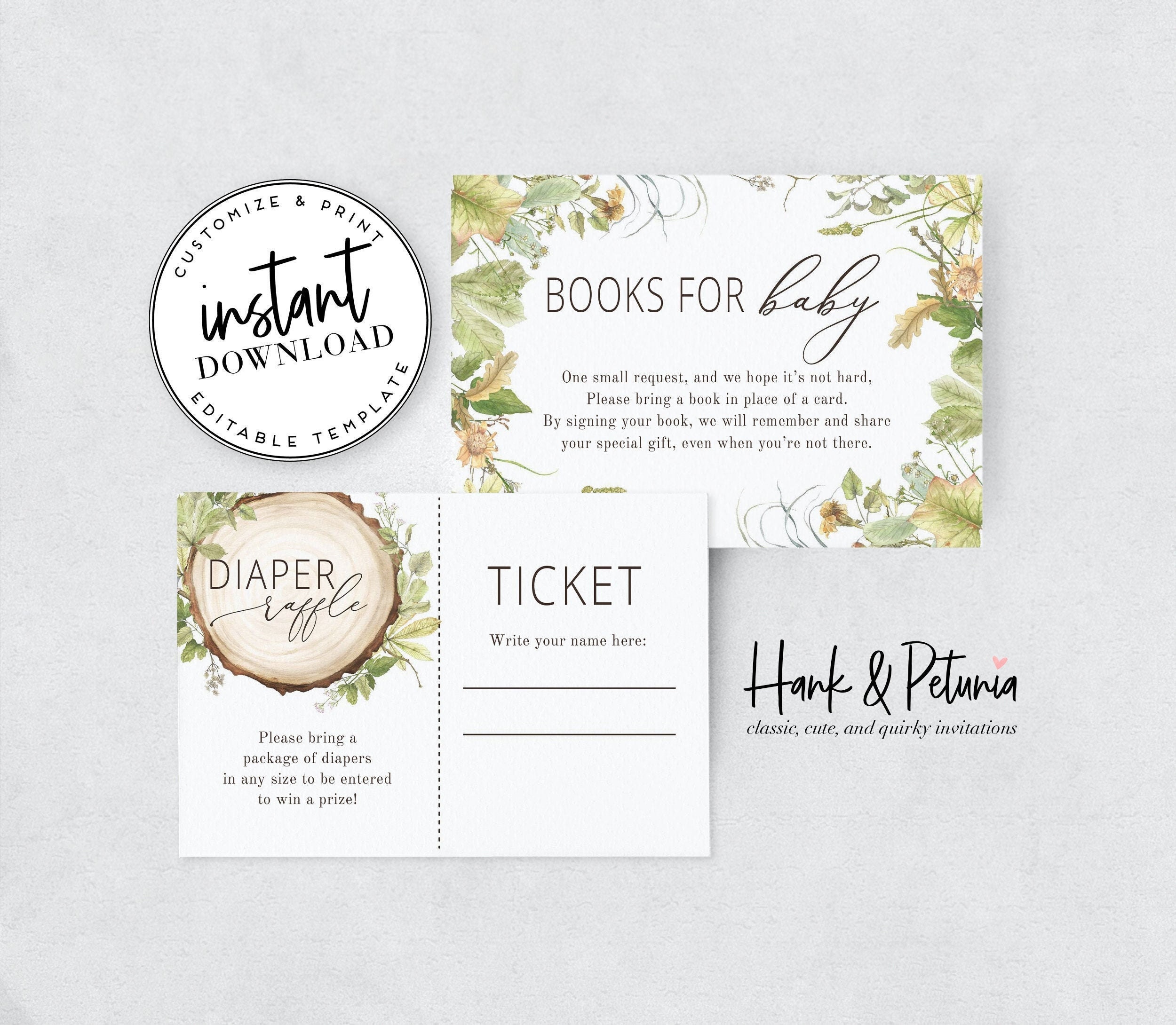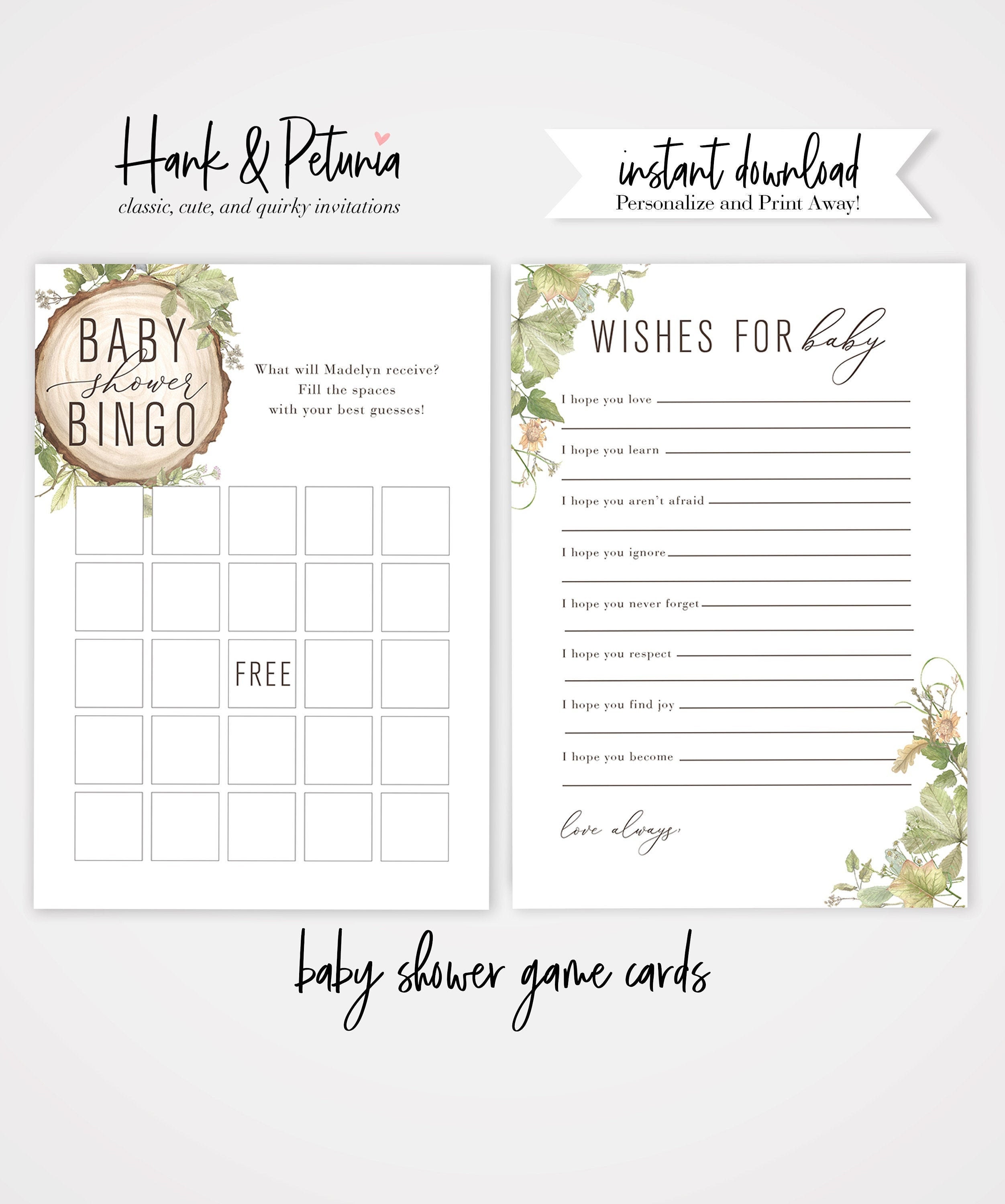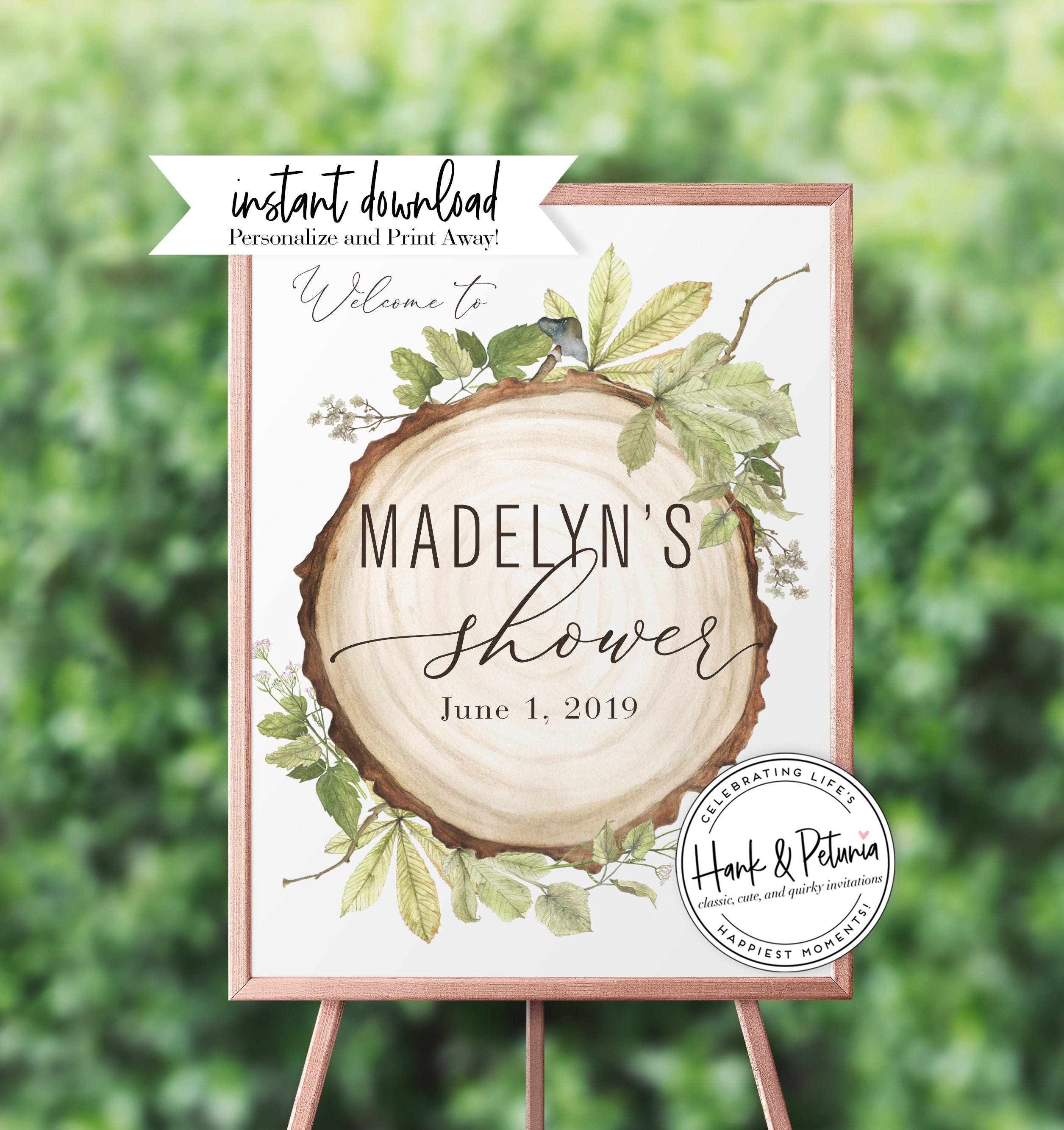 This is our Rustic Woodland Baby Shower Collection. It is one of our best sellers and definitely one of my favorites! It is absolutely perfect for a gender neutral baby shower, or for a sweet baby boy. I love it for outdoorsy families, or for a fall baby shower.
Funny story, I have a collection of wood slices. Everytime I see a tree being chopped down, I make my husband ask if we can have some of the logs so he can flatten them. Needless to say, I have all different heights of wood platters and cake stands that would be PERFECT with this invite. I even made him make some candle holders! I always have a party in mind. I digress...
We have been doing coordinating items for years for things like party decor, signs, insert cards, thank you cards, tent cards and game cards. We have always been doing them as part of a custom order for our customers who wanted all of the bells and whistles. We are super excited to now offer these items to all of our customers. We also offer different options for printed items, and for those crafty DIYers, we are offering instant dowloads where you can customize these options yourself! If you don't see something you want to include as part of your order, we are happy to create it for you. 
Thanks to all of our amazing customers! 
Love,
Hank & Petunia